Ultrafine Bubble Benefits for Golf Course Turf
We specialize in the installation and control of oxygen ultrafine bubbles in irrigation water. Our system is able to infuse irrigation water with trillions of microscopic bubbles of dissolved oxygen. This then is carried to the plant and provides up to 20+ ppm of DO to the soil where it's needed to maintain aerobic conditions for nutrient uptake, elimination of disease, and soil health.
Oxygen enhanced irrigation water to improve your turf
The importance of oxygen for plant root growth has been well researched with benefits being, but not limited to:
Increase in root length and root mass

Improved respiration and overall plant health

Improved translocation of active ingredients i.e. fungicides, insecticides etc.

Improved uptake and translocation of nutrients

Improved growing environment for beneficial bacteria, fungi in the soil

Improved water penetration observations

Improved stress tolerance and reduced disease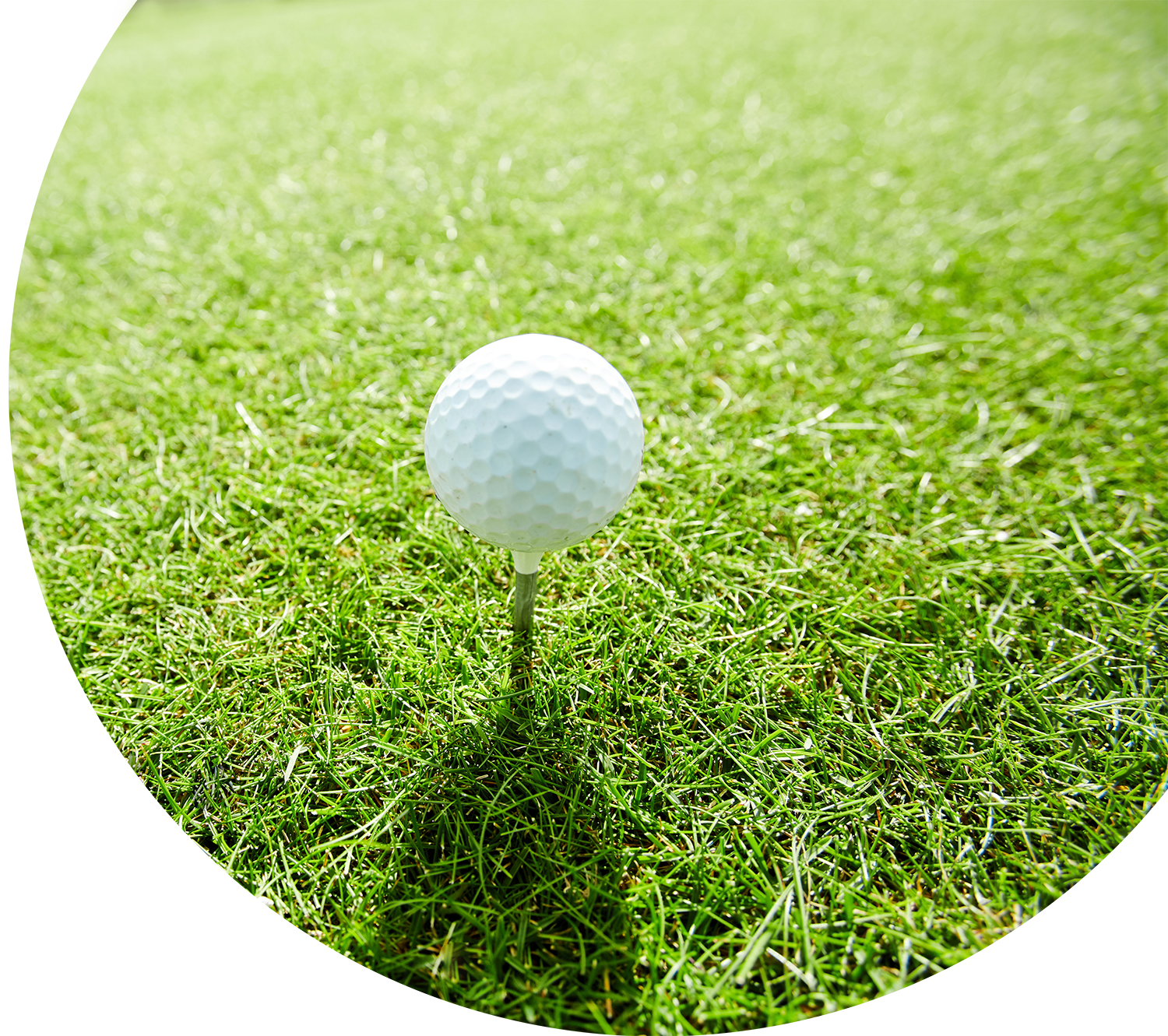 Schedule your next project today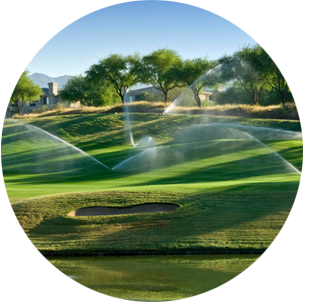 What Our Customers Notice:
Oxygen delivered right to the turf roots every time they irrigate

Increase in root biomass up to 300% even in shaded greens

Using ozone with oxygen nanobubbles, all harmful pathogens are removed from the irrigation e.g. Pythium

Reduced fertilizer and fungicide use—significant savings are possible 

Greatly improved root mass (even in hot summer conditions on bent grass!)

Easy to Use: can be "bolted on" to their existing irrigation pump discharge or tank fill system
Ultrafine bubble System Set-Up
Ultrafine bubble systems can be "Bolt on" installations for existing irrigation pump systems. The injector units are plumbed into the discharge of the irrigation pumps and arranged in a parallel flow scheme. The system is sized by the normal GPM of the course irrigation pump flow.
In addition, an oxygen generation system is set up on site to provide 93+% oxygen for the ultrafine bubble system. Supplemental ozone can be injected into the system to control pathogens in the irrigation water. This also keeps the entire irrigation and sprinkler system free of biofilm and reduces head plugging and maintenance.
The irrigation ultrafine bubble system can also be configured to treat a pond or lake irrigation system source by directing irrigation pump flow to recirculate back to the pond when not irrigating. This double treatment option makes the system very economical for most golf courses.
Tarpon Wood Golf Club Greens Treatment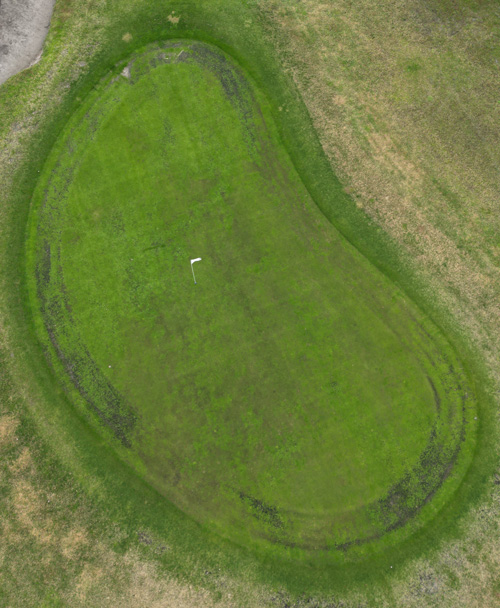 January 5, 2023
Before treatment with ultrafine bubbles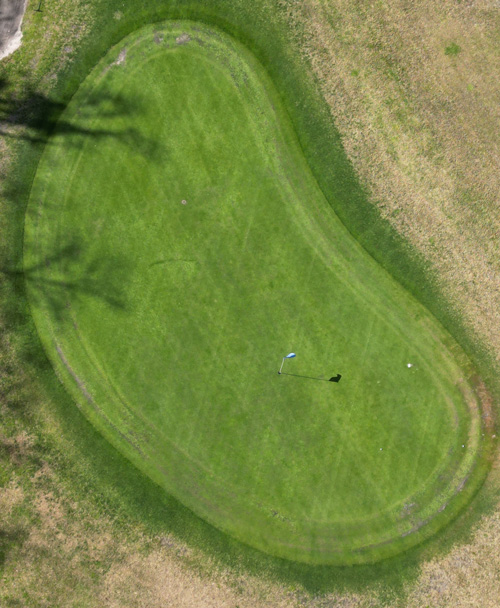 February 10, 2023
After treatment with ultrafine bubbles